Casin Dei Nobili reviews on booking.com. Pictures are fake (for privacy)
«I think that saying everything perfect is an understatement. Lara the owner gave us the location even before we arrived and it was a very welcome convenience.
I rate the structure and the staff very positively. They gave us all the information before we arrived. The room and services fully reflect what is seen in the photos and described in the other reviews.

Lara was very helpful, served a fantastic breakfast and really had the b&b run perfect. Venice is a special place and this b&b really added to the weekend! Thanks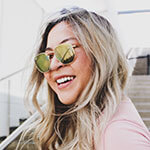 I do not have enough words to express how amazing this B&B is! From the moment we arrived we were greeted so kindly and were given tips on how to go through the city and where to go.